An Efficient Design-to-Code Handoff Process Using Uno Platform For Figma — Smashing Magazine
Effective collaboration between designers and developers is vital to creating good user experiences. However, bridging the handoff between design and development with the many tools and workflows available today has its pitfalls. Matthew Mattei introduces you to the Uno Platform. This free and open-source project offers a robust set of productivity boosters, including a design-to-code plugin that fosters better designer/developer collaboration.
Effective collaboration between designers and developers is vital for creating a positive user experience, but bridging the gap between design and code can be challenging at the best of times. The handoff process often leads to communication gaps, inconsistencies, and, most importantly, lost productivity, causing frustration for both designers and developers.
When we try to understand where most of the time is spent building software applications, we will notice that a significant amount of it is lost due to a lack of true collaboration, miscommunication, and no single "source of truth." As a result, we see designers creating great user experiences for clients and passing on their approved designs with little input from the developers. They then attempt to recreate the designs with their developer tools, resulting in a complicated, cost-intensive process and often unimplementable designs.
Developers and integrators are supposed to closely inspect a design and try to analyze all there is to it: the margins, spacing, alignments, the types of controls, and the different visual states that the user interface might go through (a loading state, a partial state, an error state, and so on) during the interactions with it, and then try to figure out how to write the code for this interface. Traditionally, this is the design handoff process and has long become the norm.
We at Uno Platform believe that a better, more pragmatic approach must exist. So, we focused on improving the workflow and adding the option to generate the code for the user interface straight from the design while allowing developers to build upon the generated code's foundation and further expand it.
"When designers are fully satisfied with their designs, they create a document with all the details and digital assets required for the development team to bring the product to life. This is the design handoff process."

— UX Design Institute, "How to create a design handoff for developers"
Let's look at some of the problems associated with the handoff process and how the Uno Platform for Figma Plugin may help alleviate the pitfalls traditionally seen in this process.
Note: The Uno Platform Plugin for Figma is free, so if you'd like to try it while reading this article, you can install it right away. Uno Platform is a developer productivity platform that enables the creation of native mobile, web, desktop, and embedded apps using a single codebase. As part of its comprehensive tooling, Uno Platform offers the Uno Figma plugin, enabling easy translation of designs to code. (While Uno Platform is free and open-source, the plugin itself is free but not open-source.) If you want to explore the code or contribute to the Uno project, please visit the Uno Platform GitHub repository.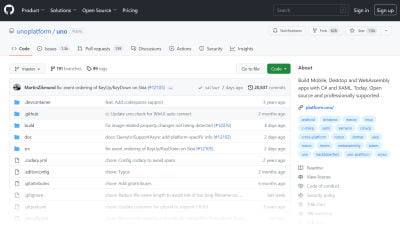 Smashing Email Newsletter with useful tips on front-end, design & UX. Subscribe and get "Smart Interface Design Checklists" — a free PDF deck with 150+ questions to ask yourself when designing and building almost anything.